Quality Service & Repairs
Over the last 10 years, owners Chris Dale and Kevin Chappel have built a business centered on good relationships and exceptional customer service. We are the kind of business that always takes the time to explain the options to each client. We operate quickly and efficiently, as no one wants to wait around all day for a single installation, and we provide a prompt and professional direct response repair service.
Markham Garage Doors repairs springs, cables, panels, gears and photo-eyes daily, and can provide same day service on your broken garage door today. We are a phone call away and our technicians' are the best in the business. Everyone who works at Markham Garage Doors is a full-time employee, they love what they do and are the reason we are rated the highest garage door company in the GTA. You will be so happy you called us we always give accurate prices over the phone and are open and honest about every aspect of our trade.
Don't trust any company that gives you a service rate to show up and then surprises you with extras. Our customers are thrilled with our professional, friendly service every day. Remember all of our trucks are black in colour with Markham Garage Doors logo' and our service techs wear Markham Garage Doors sweaters or shirts in black as well. If someone shows up and the truck is any other colour you have been tricked by a company that is stealing our company name, send them packing! If they are not honest enough to get your business honestly you will not want to see the mess they make servicing your door, not to mention the ridiculous price. Please give us a call today and we will be over shortly to fix your garage door or garage door opener.
Our 1000 sq.ft. showroom at Bullock Drive, just east of McCowan, features the latest selection of high-quality garage doors, openers and garage door products. It's the ideal showroom for exploring the many options available when you're searching for a door to complement your property.
Installations, Repairs, And Servicing For All Your Residential & Commercial Needs
In all cases, the professionals at Markham Garage Doors provide a free at-home consultation to match samples to your property, and to ensure that your home can be properly fitted with the most suitable door for your home or business. We'll explain all your options, inspect your garage and fittings, answer your questions and find a solution tailored to your particular needs. Because garage door problems can surface suddenly, the store also provides a direct response service for repairs on all makes and models. The technicians can quickly diagnose the problem and advise you on whether a simple repair can be performed to restore your door to its full functionality. Rather than sending you back to the manufacturer, Markham Garage Doors also has the best warranty to back up our service.
Garage Door Not Opening?
If your garage door won't open chances are you have a broken spring. The garage door springs are responsible for lifting the garage door. The correct garage door springs will properly balance your door throughout its travel cycle. This will make the garage door easy to lift by hand or easy on the garage door opener, which helps the opener run smooth and last for many years.
Broken Garage Door Cable?
If your door looks like this picture, one of the cables has snapped on your garage door. Two cables lift your garage door from the bottom section one on the left side and one on the right side. When one of these cables snaps the door has no choice but to lift on the side that is not broken. Usually the door is only on a slight angle when this first happens and gets much worse when the homeowner tries to open the door.
Broken Garage Door Panels?
If your door looks like this, then we are happy to come out in our company truck and give you an in-home estimate for a garage door replacement. Our technician will also try his best to get your old door working until your new door arrives if you choose Markham Garage Door for your new garage door project.
Garage Door Runs But Won't Open
If your garage door opener sounds like it is running just fine but the chain is not moving back and forth then this is your problem shown above. Your garage door opener has a broken gear. Your garage door opener is likely 10 – 15 years old and the gear has stripped this causes the motor to run but the chain to remain stationary which also means your door does not move either. When this happens it does not mean that you need to panic and get a new machine. The gear is the weakest link and can be changed in less than one hour, the cost is minimal compared to a new machine and it will allow you to run your machine for another 10 – 15 years until this part fails again. The new machines still run this very same part and last the very same length of time so a new machine is not always the answer.
Garage Door Won't Close?
Perhaps your garage door won't close it only goes down a little then reverses. When the door reverses it will likely be followed by a clicking sound and lights flashing on the garage door opener unit. This is caused by the photo eyes not being aligned properly perhaps they were bumped by an object like a shovel or a garbage bin. When these eyes are no longer lined up they send a signal to the garage door opener telling the unit not too close something is in obstructing the path. The other cause could be the lenses on the photo eyes are dirty or there is a spider sitting on the lens any of these things will cause the opener to reverse.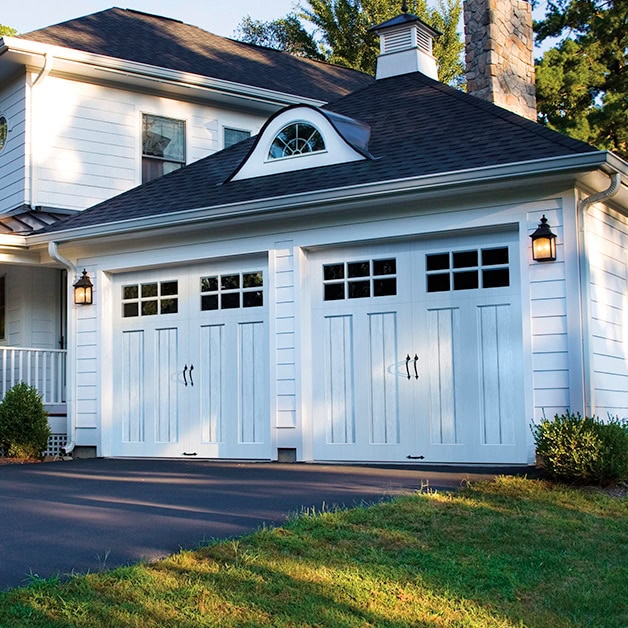 Garage Doors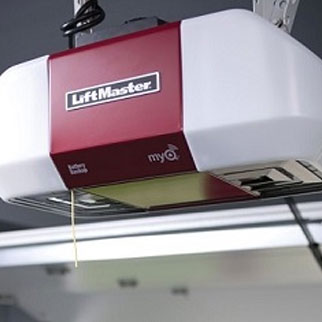 Garage Door Openers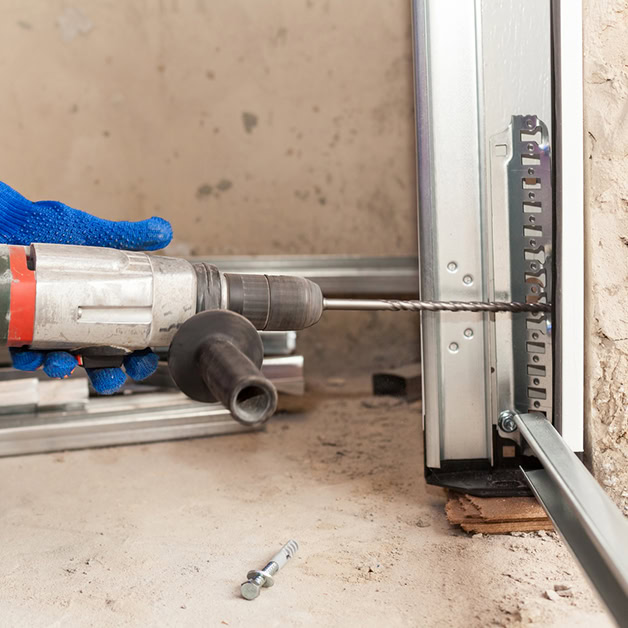 Service & Repair