Black Garage Doors That Can Modernize Your Home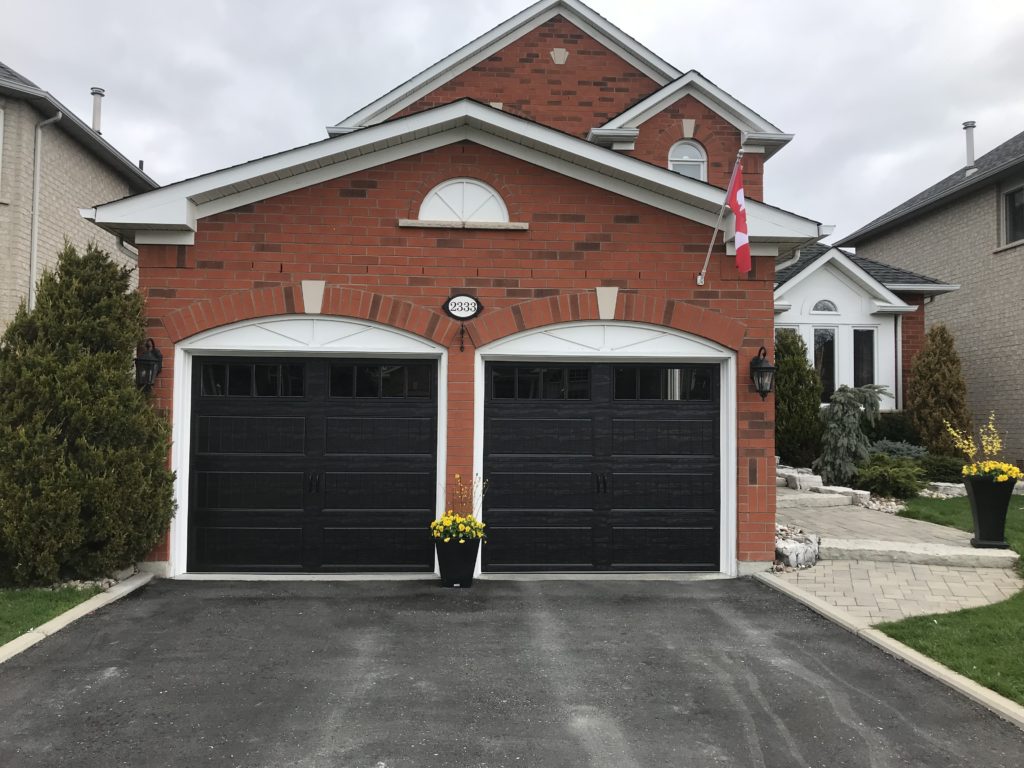 When you imagine a garage door, black might not be the first colour that comes to your mind, but black garage doors have been a growing trend for homes over the last few years. If you're looking to modernize your home's exterior, we have a variety of the best black garage door options for you at Markham Garage Doors.
Home Benefits Of Black Garage Doors
Some advantages of installing a black garage door for your home include:
A fresh, modern look:

If you ever get tired of looking at the front of your home because it's too plain or boring, installing a black garage door can fix your problem almost immediately. Not only does it add a little bit of contrast to your home, but it also makes the outside look newer and more modern. So, the next time you walk out into the yard, you'll feel good about what you see.
Increased property value:

Replacing your garage door is a great way to increase your home's value — and replacing it with a modern black door can increase it even more!
Top Black Garage Door Options We Offer
If you're looking for an attractive, reliable black garage door to install on your property, Markham Garage Doors offers multiple styles that will improve your home's aesthetic.
GALLERY® Collection Garage Doors
One of our best black garage door options is the GALLERY® collection by Clopay®. You can buy the doors in a number of colours, including black, charcoal and ultra-grain oak slate finish. These are carriage house style garage doors with large windows that let in some light and help keep the garage from being dark and stuffy.
The windows come in almost two dozen different designs with multiple types of glass options. You can also choose to have your garage doors made with or without insulation depending on your individual needs. Take a look online for more decorative hardware options.
Modern Steel™ Collection Garage Doors
Our other top black garage door for sale is part of the Modern Steel™ Collection. Like the GALLERY® collection garage doors, these also come in the attractive shades of black, charcoal and ultra-grain oak slate finish.
The Modern Steel™ Collection doors come with flush panels or grooved panels, as well as a multitude of window designs. For instance, one of our popular designs is flush panel with four windows down the side. This gives the door a contemporary feel that many other decorative window inserts fail to replicate.
Many customers also choose the flush panel choice over other black garage door options thanks to its strength and insulation capabilities. If you want something durable and pleasing to the eye, this is the best garage door we have for sale.
Choosing garage doors from either of these collections will allow you to strike a balance between aesthetics and practicality. Give us a call at 905-472-9178 or contact us online.